Resources for XXY'ers
Also for their parents, families and friends
Rather than reproduce great content from around the web here is a selection of some of the best resources to help you.
Recently diagnosed?
Let us know – we have groups of XXY'ers and parents who meet up online to chat and support each other. We also arrange in-person meetings and events from time to time.
Note that we only know of 93 in New Zealand, more men may 'know' they are XXY.
XXY associations and community groups
Disclaimer: Links and PDF's are provided for your information only, we (XXY.org.nz) bear no responsibility for the information they provide. Seek professional medical advice in NZ before you partake of any medical services/treatments/therapies offered. 
Association for X and Y Chromosome Variations
An amazing group that has a wealth of information for XXY'ers as well as people with other chromosome variations.
Australian X and Y Spectrum Support
Great resource with many suitable links. 
Australasian Paediatric Endocrine Group
The 'Hormones and Me – Klinefelter Syndrome' downloadable booklet provided by APEG is very useful. Thank you.
Klinefelter's Syndrome Association
The KSA has been supporting people diagnosed with KS and XXY for over 25 years. Well done.
Articles, documents and other information
Below is a list of PDF's and links click on the link to view the file/information: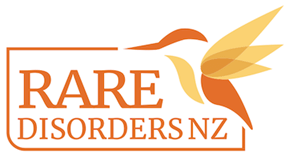 Klinefelter syndrome is one of the most
common chromosome
 conditions in newborns. It affects between 1 in 500 and 1 in 1,000 newborn males.
Technically, being XXY is not a rare condition however it is rarely discovered.
We are happy to champion Rare Disorders NZ as they are working towards supporting all those with rare disorders.